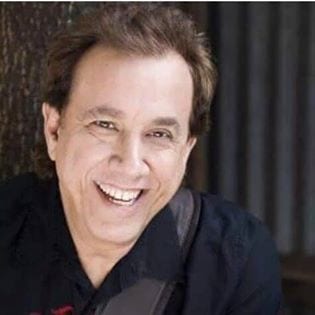 IN MEMORIUM
Jorge Casas was born in Cuba, and was 69 at the time of his passing. Since 1986, he was the regular bassist, musical director and producer for the Miami Sound Machine and for Gloria Estefan, who announced his death on social media. Jorge's record / touring credits include Jon Secada, Jimmy Page, Madonna, Ricky Martin, Luciano Pavarotti, Dave Grusin, Frank Sinatra, and Julio Iglesias to cite a select few. Jorge was a true giant in the industry and it was a highlight of my career to have him play on my record.
With 6 #1 hits, Adam's first 3 albums featured guest appearances by Dave Koz, Brian Culbertson, Gerald Albright, Euge Groove, Najee, Rick Braun, Darren Rahn, Michael Lington, Marcus Anderson, Jeff Ryan, and Kat Hawley.
In 2016, Adam was been named both Smooth Jazz News and JazzTrax Debut Artist of the Year.
Adam is also known as a prolific sideman, appearing with a who's who list of artists in a wide variety of genres. Credits include Dave Koz, Jennifer Lopez, Brian Culbertson, Natalie Cole, Gerald Albright, Dave Koz and Friends Cruise, and American Idol to name just a few.
He holds a Doctorate of Musical Arts from the University of Southern California and currently teaches at Musician's Institute, Chaffey College, and Saddleback College.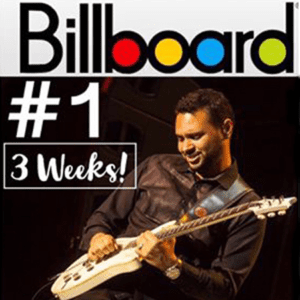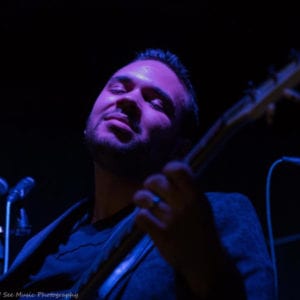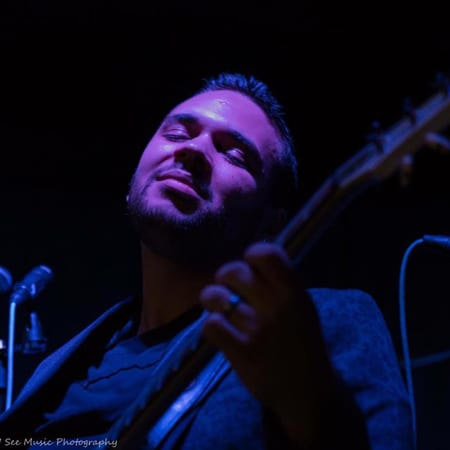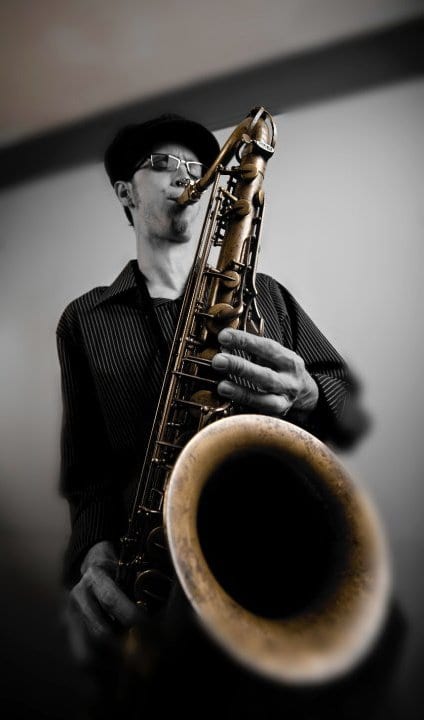 Born and raised in Nashville, TN, Chris's interest in music started at a very young age. Chris would try and get his hands on any musical instrument he could find and figure out how to play it.  Chris decided to polish his talents in music on the saxophone after playing trumpet for two years in the school band.  "I knew that's the instrument I wanted to play before I even knew what it was called".​
After deciding to pursue music as a career, Chris began studying with world renowned saxophonists Jeff Coffin (Bela Fleck and the Flecktones, Dave Matthews Band) and Jeff Kirk (Maynard Ferguson). In 2005 Chris earned his Masters in Jazz Studies at Middle Tennessee State University. ​
Since graduating from MTSU, Chris has taught at Western Kentucky University, as well as performing or touring the world with several major acts such as Deana Carter, Brenda Lee, Johnny Reid, Melissa Etheridge, Robert Randolf, My Morning Jacket, The Temptations, The Four Tops, Brian Setzer, Little Big Town, Jennifer Nettles and has had the honor of sitting in with major jazz/funk artists such as Bela Fleck, Victor Wooten, Randy Brecker, Chester Thompson, Bill Summers (Herbie Hancock), Billy Gibbons (ZZ Top), and many others.  He has also recorded with Shania Twain, Toby Mac, Brandon Heath, Building 429, Jack White and many others. 
Chris is also a composer and arranger.  He has had original songs placed in several TV shows including the Originals (CW), Togetherness, Queen Sugar (OWN), Star (Fox),  The Marvelous Mrs Maisel (Amazon), and Black-ish, as well as several commercials.  
​
Mark is a talented, multi-instrumentalist who sings and plays drums and guitar, as well as his passion - bass. After a successful recording and touring stint with St. Louis based Fundamental Elements, Mark moved to Nashville. There he has recorded and toured with Smithfield, Ryan Hurd, Jameson Rodgers, and Walker Hayes, among others.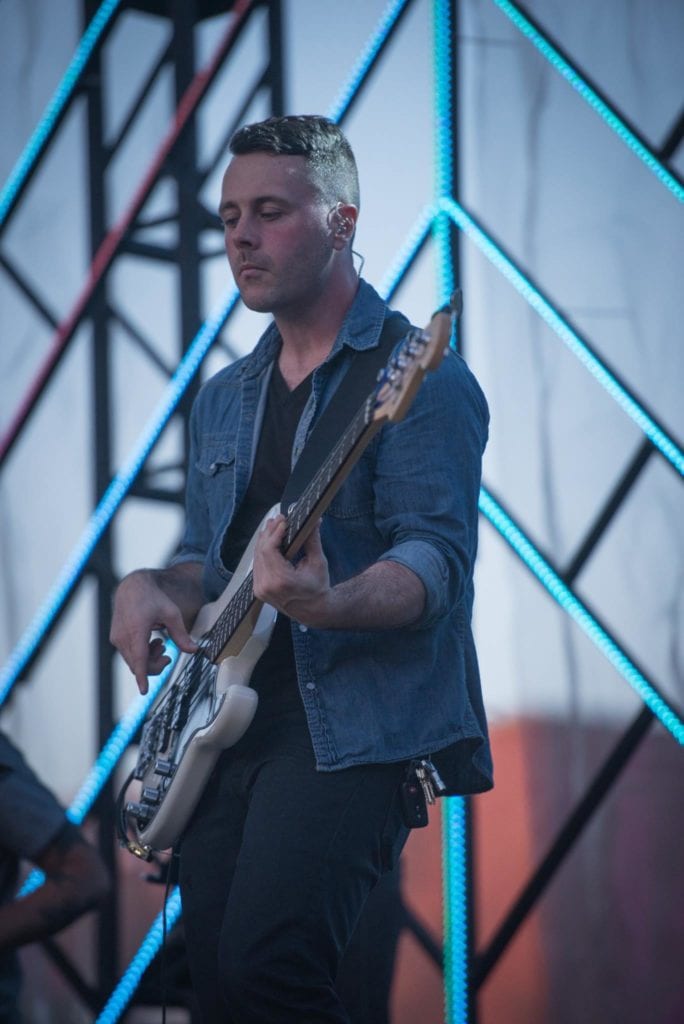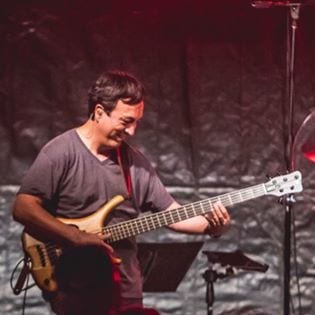 Ramiro Vasquez plays bass with the celebrated Bolivian pop/rock band Avionica. A mainstay on Latin American radio, the group won two Bolivian Maya prizes in 2017 and was nominated for HTV's Heat Latin Music Awards in 2016. He currently performs with country music artist Chris Higbee. Beyond these two high-profile acts, Vasquez has also worked as a session player and collaborated with the Bolivian urban music ensemble Quimbando, the St Louis hip-hop group LP Outsiders and the Illinois-based alt-rock band For All The Drifters.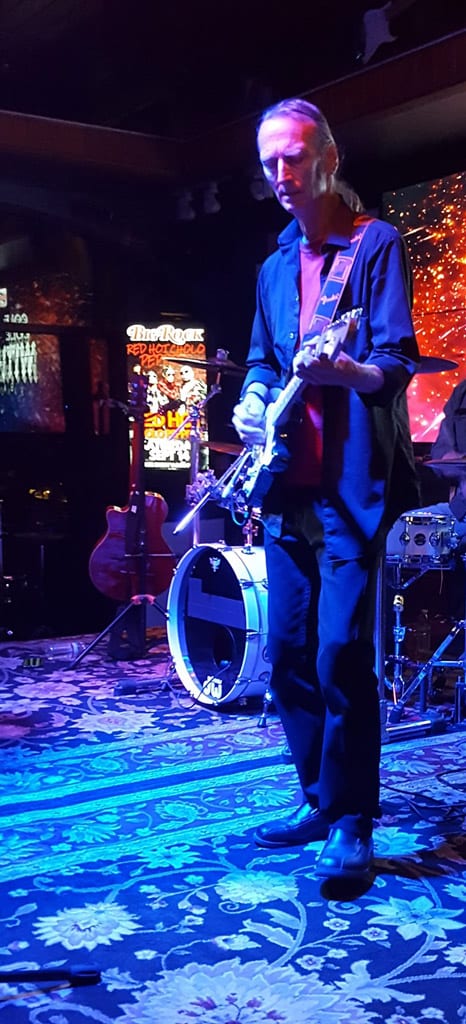 Steve Dee is a lead guitar player and producer who hails from Boston, and moved to Southern California in 2000. His influences range from a diverse mix of Rock, Blues, Alt-Country, Irish and Folk. Though his main passion is for Rock, Steve's lead guitar style is far from conventional, and he loves to strap on an acoustic guitar when the song calls for it. Steve recently produced the Cole Withers album, "The Last Bookstore," and played most of the guitar tracks on that album. Steve is also an accomplished recording and mixing engineer, and recently recorded a new Cole Withers song, "Fall in Love Tonight," which went to #1 in the UK.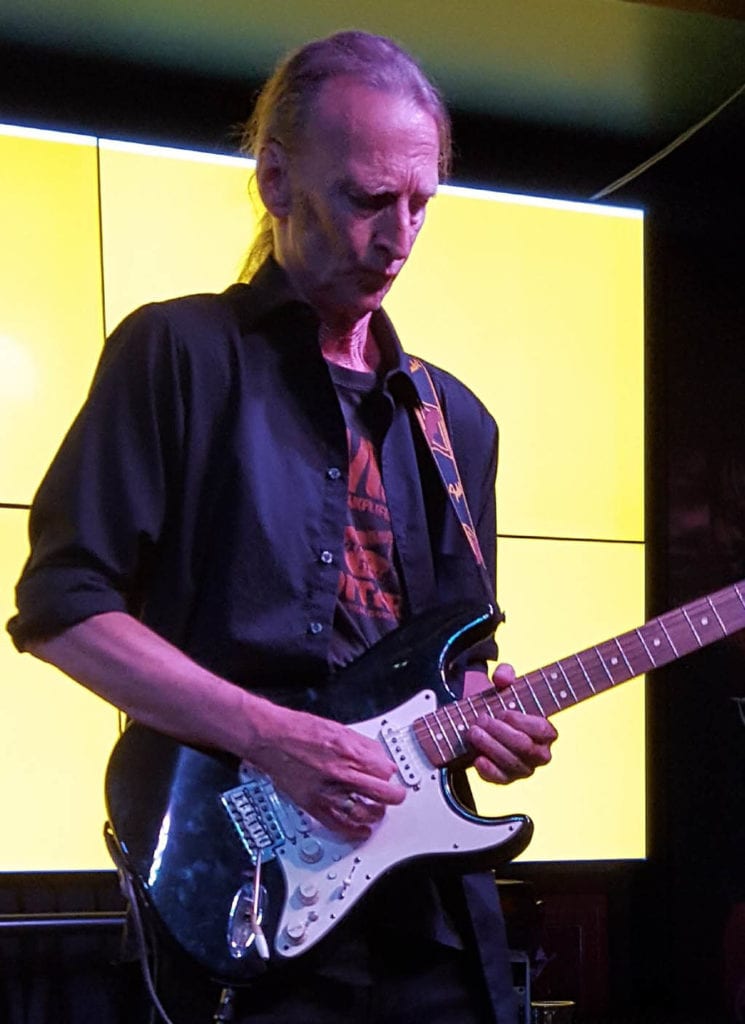 Kate Klefstad and Kayla Jones
Kate and Kayla are my daughters, and though neither have sung professionally, we have sung together for all of their lives. I did a 3 year stint as a worship leader in an Iowa City area church and during that time the 3 of us worked very hard on learning to blend our harmonies together. I'm very proud of them and having their beautiful voices on the record is one of the highlights for me, personally!