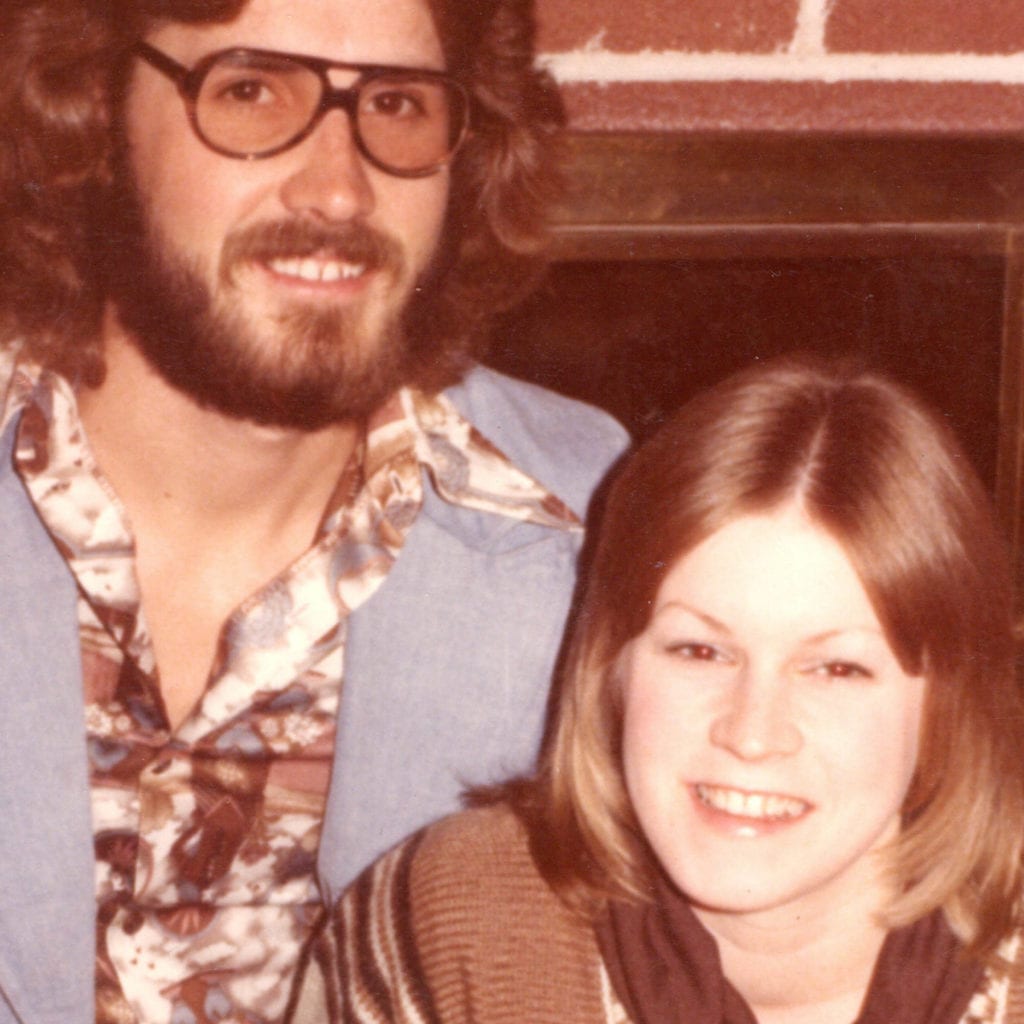 Telling this story was easy
I've mentioned in previous posts that lyrics don't come easy for me. However, The Answer was the lone exception. My children grew up hearing the story of when Martha and I met, and they can all tell it (or their version of it). So, telling the story of meeting the woman of my dreams was easy – all I needed to do was put it to a melody.
I was a lonely fool
Iowa City, Iowa had a legit music scene in the early 70s. Live music 7 nights a week in many venues. Lots of excellent musicians playing in hot bands. And I was playing with some of the best of them (including Steve Dee, who I introduced to you a couple of posts ago). I grew up in a very small town (population of about 100) and had played with some good musicians. But this was different. I'd sat in the audience watching these guys and dreaming of playing with them – and now I was. It was pretty heady stuff for a small-town kid in his first big gig. But I was lonely. I'd never felt that before, and I'll never forget it.
She smiled, I fell
One day my brother, Mike, was visiting and for some reason we needed a flowerpot (I have no idea why we remember these things). So, we walked down the hill from my apartment to the Drug Fair, bought our flowerpot, and were checked out by … OK, that's an easy guess. She smiled. I fell. Mike and I walked away and looked at each other, and we knew what was next. Or more accurately, what we thought was next. Her version of the story: who are these two goofy guys standing there with stupid grins on their faces?
I didn't know that "maybe sometime" meant "no way"
Naturally, I found my way back to the store post haste. The good news is that Marth's regular gig was in the camera department, where we could talk. Rather I could talk, while she tried to figure out "who is this guy"? I'm pretty sure that as soon as she found out I was a musician, that was strikes one, two, and three. Of course, that didn't stop me from asking her out, to which she responded, "umm, maybe sometime". Are you familiar with this Jim Carrey scene? That was me.
I floated in most every day
As I mentioned earlier, I was playing in a pretty good band at that time – but that doesn't mean I was making any money. So, when I made my daily trips down the hill to the store, I had to be … let's go with thrifty. I'd buy pencils one day. Paper the next. Needles one day. Thread the next. You get the picture. And naturally, I'd ask if "sometime" had arrived. She must have been mildly amused, but I couldn't push the right button. Then one day, I had the offer she couldn't refuse. Foolproof. I had tickets to see one of my absolute heroes – Elvin Bishop.
Elvin who?
I climbed down from the clouds
The hill seemed steeper and longer that day. As I drug my sorry self back to the apartment, I had quite the conversation. I can still hear it. She didn't want to go see Elvin Bishop?!? Didn't even know who he was!! She wears plaid pants, anyway! There's too many fish in the sea! And I can still hear this one, too – ask her one more time. So, I did. I asked her to come see me play, and to bring a friend. And, she did.
Holler and Shout
She and her friend got there in time to hear the last song of the set. Believe it or not, it was an Elvin Bishop song – Holler and Shout. Here's the first line: Let me tell you 'bout the first time I met the woman of my dreams. From this point on, I like her version of the story better. I don't want to put words in her mouth. But I can tell you that song became our song. I sang it at our wedding reception. I've sung it in every band I've played in since. If I can figure out royalties, I'd like to do a cover of it on a record.
And the rest, as they say, is history.
The outro was the easiest part of the song to write:
You are the answer
You are God smilin' at me
You are the answer
to why I live and breathe
---
If you haven't downloaded your free copy of The Dream yet, click here:
---
Feel free to cruise around the website:
---
Please share with a friend!