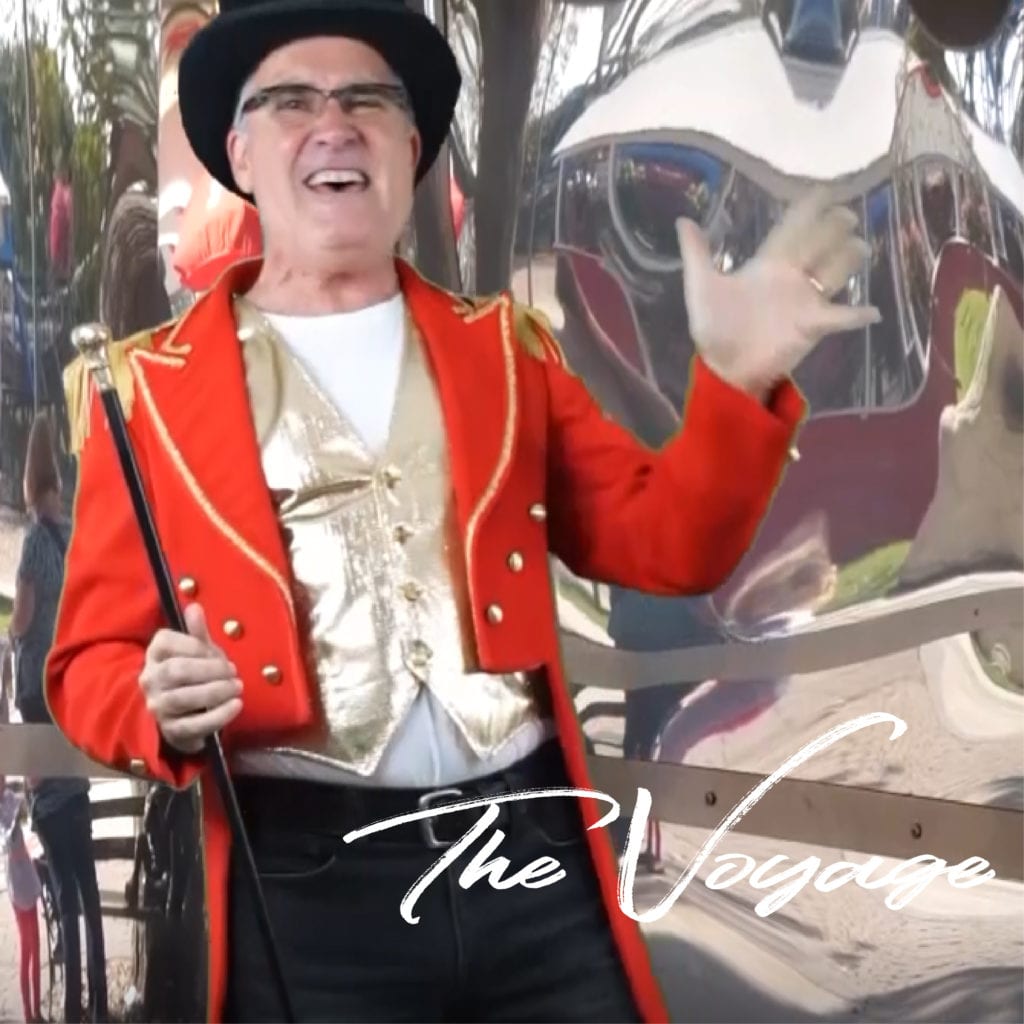 Nothin's The Way That It Really Appears
There are many songs that have a combination of sunny, lighthearted music and darker, serious lyrics. That technique has a name that escapes me, but it's a thing. House of Mirrors is that style of song.
Lyrics typically mean different things to different people, and I'd guess this song will be no exception. I don't really want to talk about what it means to me, personally, but I do want to point you in the direction from which the song is coming. In a nutshell, it's about anyone or anything that unduly controls our minds and life (or attempts to). People and influences that hinder us from thinking clearly for ourselves, if you will. Whatever that may be – that's the circus clown. And with that, I'll leave the lyric to your own interpretation.
The Video
As part of the overall project, I've always wanted to do a video. House of Mirrors, with it's circus theme, seemed the obvious choice. But many times I was afraid I'd bitten off more than I could chew. The logistics for my original film plan had no chance in the world of Covid. Neither did Plan B. Fortunately, green screen was a workable alternative. Unfortunately, I had no idea how to do it. So, that's been an adventure. Marth was a huge help with the filming. Actually, I wouldn't have been able to do it without her. The good news was that the filming went fairly well. The bad news was that was the easy part.
Film Editing
Crazy fun. Maddeningly frustrating. That's the roller coaster of video editing. Especially when you have no actual clue of what you're doing.
The only reason this video is done is because a couple of weeks ago I announced it was going to happen. I wanted to bail so badly, so many times – but it just wasn't an option. I suppose there's a lesson in there somewhere! I'm not really a "throw the computer against the wall" kinda person … but that almost happened. Last night, no less. I'm not certain that I'll be able to resist tinkering with it yet, but it's ready to give you a peek.
One last word about the video. I've always been able to laugh at myself, which has come in handy on this project. You'll know what I mean when you watch it.
Ramiro Vasquez
There is one last player that I need to introduce to you. I've waited until now because Ramiro does an amazing job on this song and is the feature performer, in my opinion. Several people's opinion, actually. I've mentioned that a number of the players on the record were friends of Luke DeJaynes. Ramiro included. I sent The Answer to Luke and asked him to arrange for his brother Mark to play bass on it. Luke said Mark was on tour, but his friend Ramiro Vasquez was in town vacationing from Bolivia. That was fine with me. And in the meantime, I watched this video. At the 42 second mark I started drooling.
My immediate response was that I needed him to play on more songs. I had already played key bass on two songs, but I thought Ramiro could take them to a different place. So, I had him redo Our Hearts Know and House of Mirrors. One of the better decisions I made, if I say so myself! Luke and I just had a planning session for the next record, and I'm excited to say that Ramiro (now living in Nashville) will be on it. The plan is to go into the studio and play several songs live. I haven't met Ramiro yet, so I'm anxious for that to happen!
So, with Halloween, costumes, and such coming up … here you go. Enjoy!

All of the Maiden Voyage music and merchandise can be found here:
---
Feel free to cruise around the website:
---
Please share with a friend!