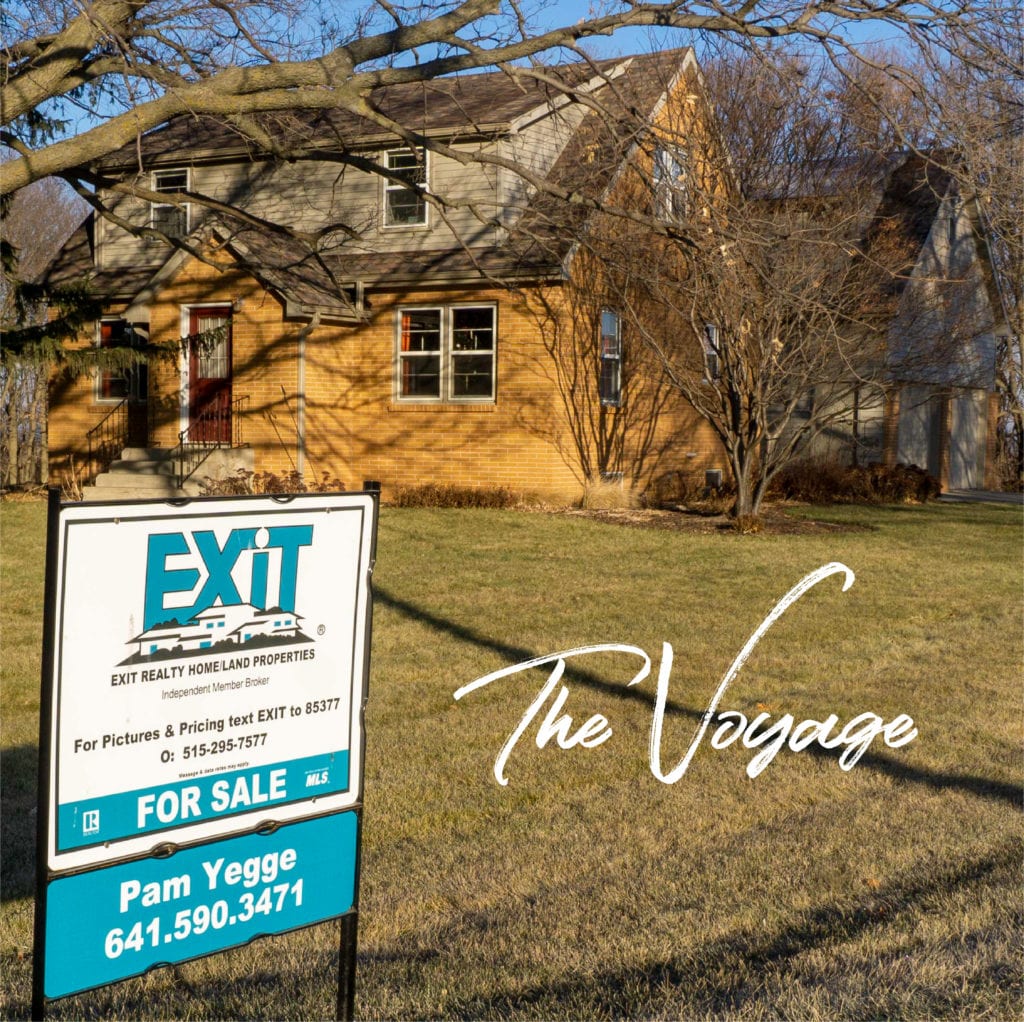 This was a big, big week.
I had big plans for this week's blog, but life got in the way. Big time. This isn't something that just "happened" but is more along the lines of a new chapter in life. Since it's not only going to impact this week's blog (and future blogs), but my music production in general, we should probably talk about it.
Marth and I put our home on the market this week.
Monday kicked things off with a meeting with the realtor. And the decision to move forward. Then the paperwork. Then getting the house ready to show. Yikes. We've been intending to do this for a year or so, so the big stuff was done. But the list of the final touches just grew and grew. And there are still a few boxes that haven't been checked yet.
But we got it ready to show. And that's happened three times already, so that's good. On the flip side, this whole thing pretty much throws project management out the window. Obviously, an agent wanting to show the house gets priority. We had 2 showings in one evening, which of course is a good thing. But we had to leave the house for nearly five hours. I'm thinking refusing those requests to video my blog would have been a really bad idea! When my last window of opportunity closed with a spur of the moment showing yesterday, I figured it was time to have this discussion.
I'm not sure what the near future looks like.
Marth and I have been discussing this decision for years, so while intimidating, pushing the button was really a foregone conclusion. But it's been years since we've dealt with so much uncertainty. We're not moving across town, but across the state. Figuring that out will be the next big thing, but for right now, selling our home of nearly 40 years is step one.
That could take a week, a month, a year … who knows? I'm still writing songs for a record that I still intend to release. But if this week is any indication, I'm not sure how much control I'm going to have over my schedule. I'll definitely keep you up to speed with how things are progressing, but I don't know what that's going to look like. I may need to take a break. Not sure. As they say, I'm going need to play it by ear.
I've made some real progress on the song, and I'm really anxious to share that with you. Hopefully, next week that will happen. But just as I typed that, trimming the upstairs baseboards flashed through my mind. Good times.
Maybe I'll just say, I'll be back as soon as I can!!!

PS. I'm not retiring. I've worked from home for about 5 years. As long as I have my laptop – I'm good!!
---
All of the Maiden Voyage music and merchandise can be found here:
---
Feel free to cruise around the website:
---
Please share with a friend!