Get the back story on the record, the songs and the musicians
The short list I once was encouraged to make a list of 5 people, without whom my life would be...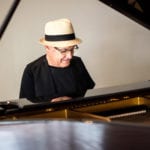 I am a singer-songwriter from Iowa, USA. "Maiden Voyage" is my debut record, which will be released on my 66th birthday. The years and experiences that have led me to this point, and launching the record, certainly feels like a voyage to me and I hope - via this blog - that you will embark on this exciting adventure with me!